A bus accident breaks an electric pole and cuts electricity; no injuries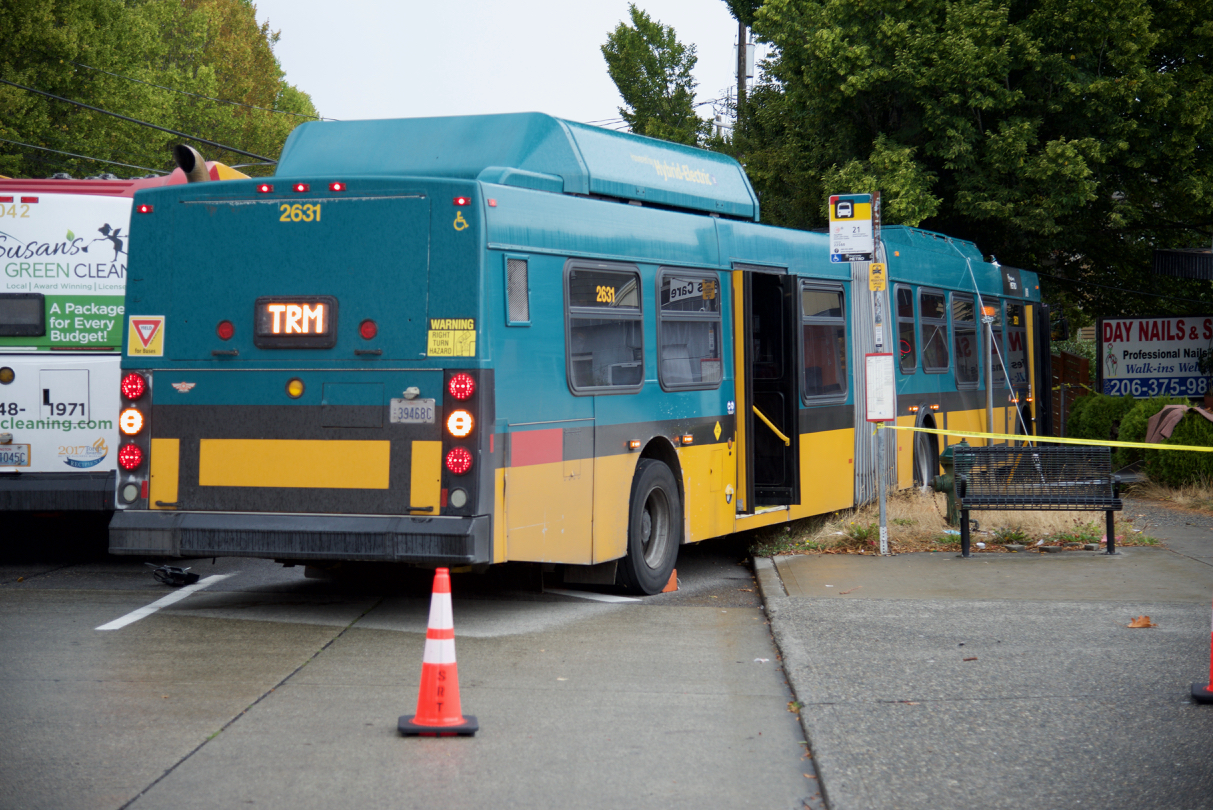 This bus pulled off the road on the 35th just north of Roxbury SW and struck a utility pole. There were no injuries.
Photo by Patrick Robinson
An accident involving two buses near the 35th SW and SW Roxbury knocked down a utility pole, cut off traffic between Barton Street SW and SW Roxbury on the 35th SW and cut power to nearly 1,000 people in the area on Saturday afternoon . There were no injuries.
It is not known exactly what happened, but witnesses suggested that around 12:20 p.m. one bus had stopped on the 35 while another turned the corner turning from west to north. This second bus swerved, left the roadway and struck the utility pole. He stopped by just before the nail salon there.
Power was cut for 994 customers along 35th SW, from Thistle Street SW north to White Center to near 107th SW south and 17th SW west to Westcrest Park in l 'is.
Power was not to be restored until 9 p.m.
City Light had brought in an auger truck to drill a new hole to place a new electric pole at around 2:25 p.m.