Blood and water: Fikile Puleng's sister?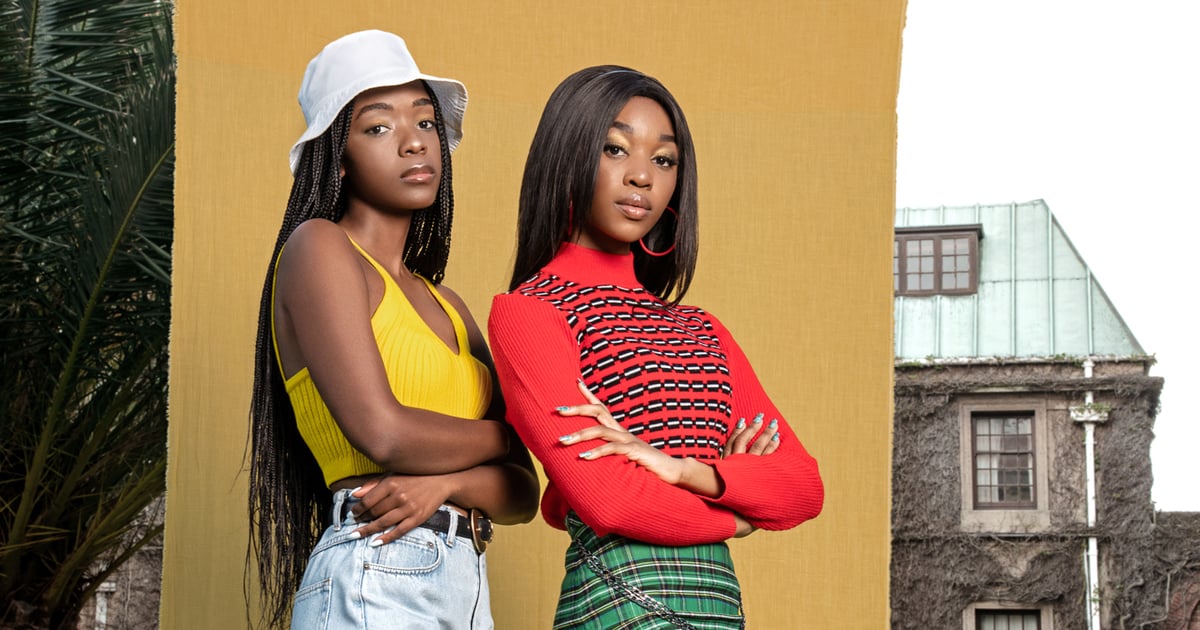 [ad_1]
From the first season of Blood and water, viewers are immersed in the tragic story of the Khumalo family and their missing daughter. High school student Puleng (Ama Qamata) grew up in the shadow of her older sister, Phumelele, who was kidnapped at birth. Her parents still mourn their lost daughter as they celebrate her birthday every year, and Puleng is devastated by their inability to forget her sister's memory. Cue Fikile Bhele (Khosi Ngema), a girl Puleng meets at a party who has the same birthday as her older sister and a striking family resemblance. Their meeting leads Puleng (and the audience) on a convoluted investigation into the kidnapping of Phumelele and it takes all six episodes until we get an answer.
Although Puleng's encounter with Fikile first places him in investigation mode, it is his father's arrest that gives him a good start. Puleng's father Julius (Getmore Sithole) is arrested for human trafficking because police believe he sold baby Phumelele after he was born. The public humiliation and fighting in which Puleng engages is enough ammunition for his mother, Thandeka (Gail Mabalane), to agree to transfer her schools. So, Puleng manages to start attending prestigious Parkhurst College, where she begins using her mother's maiden name, Vezi, and sets out to get closer to Fikile.
Several obstacles immediately make Puleng's attempt to dig deeper into Fikile's mysterious childhood more difficult: Chris Ackerman (Arno Greeff), the other girl's closest friend who hasn't trusted Puleng from the start. ; Wendy Dlamini (Natasha Thahane), the editor of the school club magazine who has serious hatred for Fikile; Nwabisa Bhele (Xolile Tshabalala), Fikile's wise and protective mother; and Matla Molapo (Sello Maake Ka-Ncube), the powerful father of the handsome KB of Puleng, who has been friends with Fikile since they were children. Puleng juggles the fierce dynamics of student life at Parkhurst College and the investigation with the help of Wade Daniels (Dillon Windvogel), who pulls all the clues together just in time for the dramatic climax of the season.
In the last episode, Puleng and Wade gathered enough evidence to understand the following: Ms. Bhele could not have children until Fikile's surprise arrival, which was a home birth and not recorded in a hospital; Fikile's birth certificate is incorrectly dated and signed by Brenda Jaxa, a woman in prison for fraud; and Matla, a close friend of the Bhele family, represented the Point of Grace adoption agency for years before going bankrupt when it was discovered that she was involved in baby trafficking and identity change .
In the final minutes of the sixth episode, Fikile confronts Puleng about all the ways she's wasted her life since they met. It is in the midst of this argument that Puleng's notebook with all of his investigative notes is revealed and Puleng tells Fikile the truth about everything. "I believe your real name is Phumelele Khumalo," Puleng told him. "My sister."
While she does not have concrete proof in the first season, she has it by the second season after they both passed a DNA test, confirming what Puleng suspected all along. Despite the fact that Nwabisa falsified the DNA results, Puleng and Fikile eventually uncovered the truth. However, after Puleng and her family do a second DNA test, it is revealed that Fikile is only Thandelka's daughter and therefore only Puleng's half-sister. It's unclear who Fikile's real father is, but we're sure if the show will be picked up for another season.
[ad_2]