Discover natural and organic products in all spa services offered at Greentoes North Tucson Nail Salon
Enjoyable organic beauty solutions in one place at Greentoes North
Tucson, Arizona –Greentoes North is one of the premier organic and eco-friendly shows in Tucson, Arizona. With a team of experienced, skilled and trained specialists, clients can rest assured that all of their beauty needs can be addressed under one roof. Greentoes North understands that every customer is different and so are their preferences. To this extent, the nail salon staff ensure that each client receives top-notch and personalized service aimed at achieving excellent results.
Customer satisfaction is always at the heart of the services offered at greentoes North. Victor Thompson, owner of Greentoes North, said: "Visitors to Greentoes North will find all of the same spa services they know and love from our original location. Newcomers will have the chance to experience our day spa and nail salon in North Tucson, and our staff will strive to make their first experience one of the best they have ever had. Our north location is based on one of the main thoroughfares of Tucson's popular Oracle Road. Known as the Casas Adobes region, Greentoes North is easily accessible within a short drive of the Catalina foothills, the Oro Valley and the Flowing Wells region.
Beauty services offered at greentoes North
Greentoes North offers comprehensive beauty solutions aimed at satisfying all customers who enter the establishment. Clients can indulge themselves with services such as Greentoes North's Signature Face designed to target common skin concerns by brightening, calming, clarifying, cleansing and firming the client's facial skin. All the products used for the service have been specially selected to avoid skin irritation and other problems.
Clients also have access to services such as dermaplaning and waxing. The dermaplaning service is designed to tone and revive the skin in the softest way possible. With this service, clients may even find themselves going through microdermabrasion, which is a more difficult process. Customers who come for hair removal services will appreciate traditional services like Brazilian waxes, armpit waxes, leg waxes, and eyebrow waxes. Greentoes North also offers full back waxes, shoulder waxes, back waxes, abdomen waxes, and more. See more on the greentoes North website.
Their North Tucson nail salon also offers manicures and pedicures, massages, and other services. All these services are provided using specially selected products that are free from harmful substances.
About Greentoes Nord
Greentoes North is located at 615 W Roller Coaster Rd, Tucson, AZ 85704. Contact the nail salon by phone at (520) 329-8972 to make an appointment. For more information, visit their website.
Media contact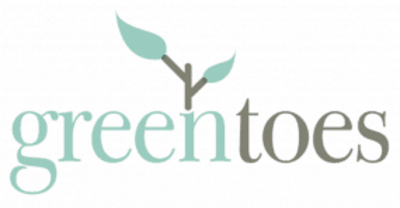 Company Name
greentoes North
Contact Name
Victor thompson
Call
(520) 329-8972
Address
Roller Coaster Route 615 W
City
Tucson
State
from A to Z
The country
United States
Website
https://www.greentoestucson.com/north/