DTC Students Visit COE Cosmetology Department | Education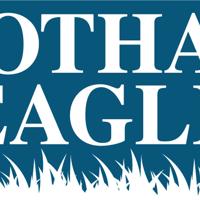 Staff report

Cosmetology students from Dothan Technology Center (DTC) recently toured the Salon and Spa Aesthetics and Management Program facilities at the Dothan Campus of Wallace Community College (WCCD).
The tour was made possible through a partnership between DTC and WCCD which offers high school students the opportunity to hone their academic and technical skills, receive industry degrees and college credit for courses taken in high school , to experience hands-on, work-based learning, and to explore career paths.
DTC Cosmetology students can earn up to 12 credits for the WCCD Salon and Spa Management program while in high school.
WCCD cosmetology staff and students presented information as well as a question-and-answer session to DTC students who then participated in rotating sessions where they were shown demonstrations of hair coloring, braiding , styling, nails, facials and makeup in the college's full service. lounge open to the public by appointment.
"This opportunity allowed Dothan Tech students to experience the environment and expectations of cosmetology on a college campus," said Ryan Richards, Central Office Coordinator of Dothan City Schools Central Office. for workforce development.
Richards hopes this experience will motivate students to continue working hard at their craft to complete their education and earn a professional license.