NSW COVID cases increase, Victoria COVID cases increase, ACT COVID cases increase, NSW restrictions ease, Victoria vaccination rate hits 80% target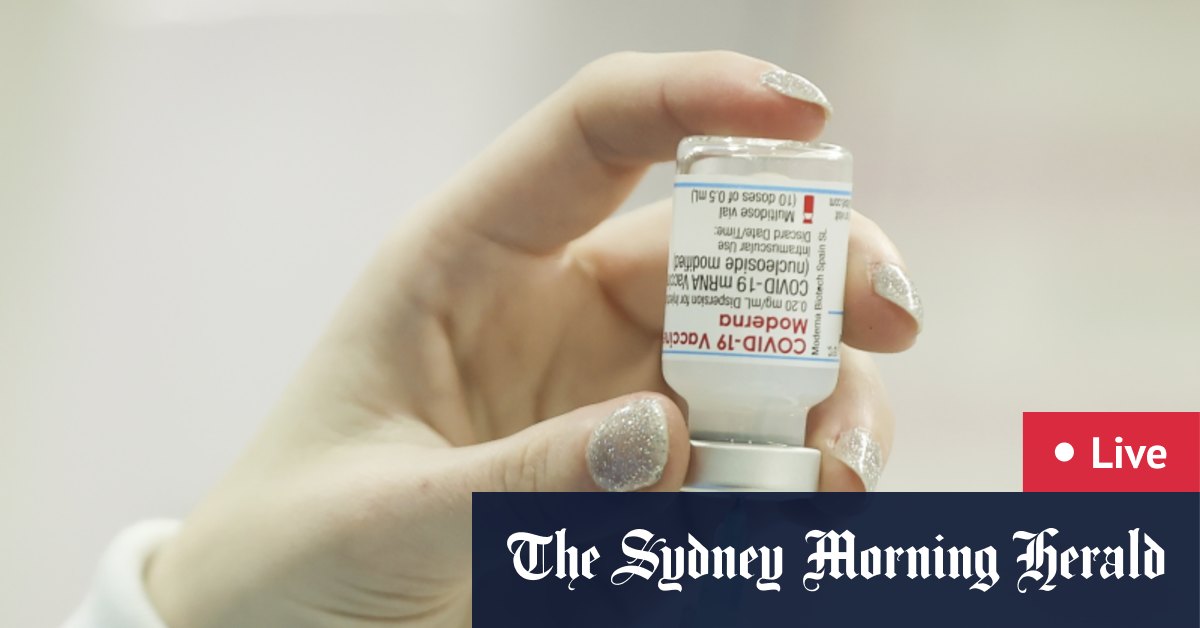 Business groups hailed the Berejiklian government's plan for NSW to emerge from its long lockdown as a positive step that will bring more certainty to employers and hope to residents.
But tourism providers have expressed disappointment over the postponement of the date for resuming regional travel.
Fully vaccinated residents can start frequenting places such as pubs, retail stores and hairdressers from October 11, with new restrictions to ease up a few weeks later when 80% of the population is doubly vaccinated.
Regional travel will also resume at this time, rather than at the 70% vaccination stage as previously planned.
Business NSW chief executive Daniel Hunter said the plan was a relief for business owners, who had experienced "a lot of confusion" about which businesses could open, when and under what rules.
Loading
"The release of public health orders in the next few days will reconfirm that it will be up to individuals to do the right thing and play by the rules," Hunter said.
"Business owners cannot be expected to act as security guards as well, as long as they have a COVID security plan and proper registration in place when they enter they can continue to work. in business. "
Australian Hotels Association NSW Director John Green said the comprehensive guide to the reopening was "very nice" and would "absolutely" give tourism sites and operators a boost.
"Once people can get out of Greater Sydney and start moving around the New South Wales region, we'll see regional tourism come out of the picture.
"[I'm] a little disappointed that it's no longer October 11 at 70 percent [double-dose vaccination] mark originally planned. He was backed off today. As is the imposition of a reservation cap of 20 people which the regional NSW will also have to comply with. "
He hoped the state could meet the 80% vaccination target as early as October 18.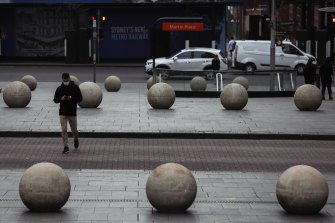 Property Council NSW executive director Luke Achterstraat said new freedoms would be a vital restart for the economy. He said the next step was to revive Sydney's central business district.
"Our CBDs cannot be reactivated until workers return to their offices to bring our cities to life.
"With the most recent Sydney office occupancy data detailing only four percent of workers are in our offices as of August, we need a concerted effort from businesses, citizens and government to s 'unite to ensure that our public spaces and central neighborhoods can bounce back. "
Australian Retail Association chief executive Paul Zahra said the plans provided clarity for businesses but urged authorities in Victoria and ACT to allow their more retail sector to reopen. early.
"ACT and Victorian retailers – especially small businesses – are currently at a disadvantage by the delayed reopening which is jeopardizing a significant number of sales.
"We would like ACT and Victoria to reopen earlier to allow retailers to comfortably stagger demand in preparation for the intense Christmas shopping season, when many discretionary retailers are making up to two-thirds of their profits. "
The board of Sydney chief executive Gabriel Metcalf said the plan provided "light at the end of the tunnel" for Sydney residents and business operators.
"We can see the path to the reopening, and it looks good. "
Mr Metcalf said the business lobby group had particularly welcomed the decision to open community sport, places of worship and regional travel to the 80% vaccination mark.
"It makes perfect sense to continue to treat vaccinated and unvaccinated people differently. We are supporting vaccine passports for the foreseeable future, so that people who refuse to be vaccinated do not harm others. "