Sydney Sweeney's Scarlet Letter Manicure on Euphoria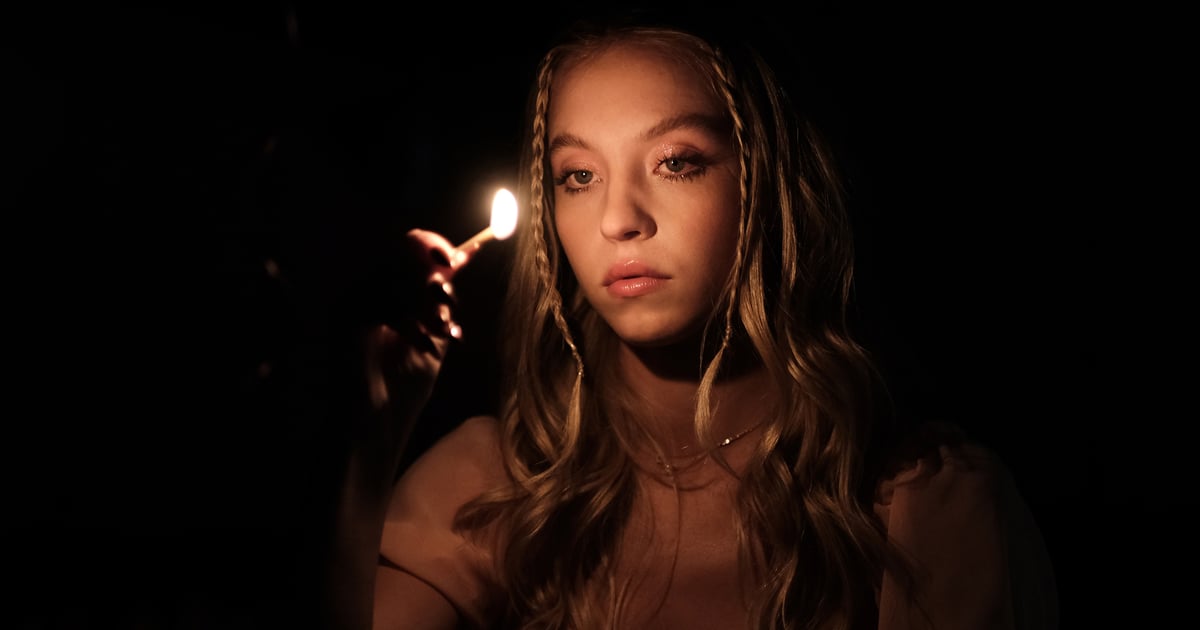 Image source: HBO
A manicure can be hugely representative of your current state of mind, and for Cassie in "Euphoria," it's dark. As Sydney Sweeney's character grapples with her affair with her best friend's "ex" boyfriend, Nate Jacobs (Jacob Elordi), her nails do the talking. In episode four, Maddy (Alexa Demie) celebrates her birthday with balloons and her best friend's unfortunate bodily fluids, but in episode five the repercussions of Cassie and Nate's relationship are revealed, and c is intense. Outside, Cassie celebrates Maddy's birthday in a sexy pink swimsuit, beaming with confidence in an obvious attempt to win over Nate, but strip off the risque facade and we're left with watery eyes and black fingernails.
Euphoria makeup artist Danielle Davy shared a close look at Sweeney's nail art for episodes four and five, and it's a stark reflection of Cassie's emotional battle. Her oval-shaped fingernails are painted in a deep scarlet hue. On both of her ring fingers, there is a negative space heart with a rhinestone in the middle. David explained in his Instagram post that she and the nail artist "Euphoria" Nathalie Minerva worked to think about the exact nail art that sums up what Cassie is going through. "And absolutely, I mean like 'The Scarlet Letter,'" she wrote.
Ah, "The Scarlet Letter." While the East Highland High School team may not care enough about English lessons to get the benchmark, it's clear that Cassie fights like our modern-day Hester Prynne. Her "Scarlet Letter" manicure is equivalent to her wearing an "A" on her chest. There were no electric facial rollers or spray tans in colonial Massachusetts, but the feelings of guilt, shame and humiliation on such a public scale are timeless.